How to Design
Step 1

Choose The Item You Want
There are hoodies, shirts, blankets, etc. for your choice.
Step 2

Choose The Design
Use the default picture or Upload your own.
Step 3

Arrived Quickly
Make this item a meaningful gift!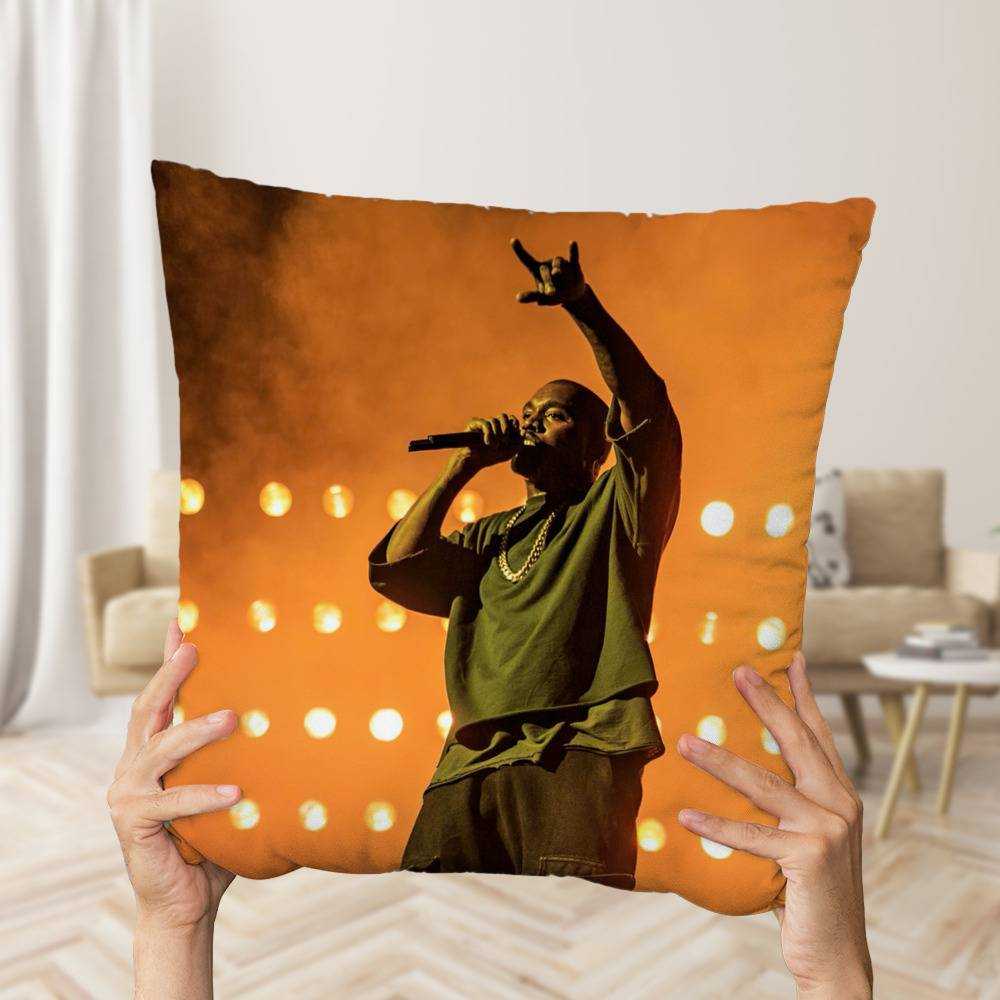 Donda Pillow Classic Celebrity Pillow Kanye Wests New Song Pillow
description

This unique Donda pillow is the best perfect gift for him/her for all ages that the perfect gift for Valentine's Day, Christmas, Birthday or any other occasion.
shipping

Free shipping for orders over $49

You can choose the shipping method during checkout:

Standard shipping: $7.99

Arrives 7-15 business days after the production time

Express Shipping: $29.95

Delivery 4-6 business days after the production time
Waiting for You for a Long Time--- Donda Merch Store
Hello! This is Donda Merch Store. Are you looking for anything unique? Right here!
"Donda" is Kanye West's tenth solo studio album, released on August 29, 2021. Donda was initially set for release in July 2020 under the title of God's Country, but experienced multiple delays. The album's style has been described variously as hip hop, gospel, progressive rap, and pop, and incorporates elements of trap and drill. The album reached number one on Apple Music in 152 countries and regions within 24 hours of its release, setting an all-time record for Apple Music. Within two days of its release, the album surpassed 200 million streams on Spotify, making it the second fastest album to surpass 200 million streams in Spotify history. Are you a fan of Donda?
A Quality Album--- Donda
Every song in this album sounds great. After all, Kanye West has invited many excellent vocals to join, and his own level is also very high. These factors combine to make this album a success. It is also worth noting that in this era of streaming media where songs are getting shorter and shorter, the average length of songs in this album is four or five minutes. Of course, this has two sides. On the one hand, it will make people feel boring and there is no way to listen to it. Go on, but on the other hand, I guess that Kanye should be very confident in his own music, and at the same time he wants to express a lot, so he finally decided to keep the current length. Maybe the music in the future will return to an environment where the songs are getting longer and longer! Who can say for sure, maybe Kanye has ushered in the next era.
Why Should You Choose Donda Merch Store?
We offer a wide range of products. Including clothes, hats, accessories, household items, etc. Our site can be said to be a one-stop shop.
Especially the fans of Donda Album and Kanye West, this is a good place for you to collect his related products.
The Donda collection has a lot of products
Donda Hoodies. We have printed Hoodies with different colors. This is the one you can't miss. Additionally, this merch is all about casual clothes with a lot of style and comfort. Donda's clothing collection is unique and it follows all the latest fashion trends.
Donda Shirts: In summer, shirts are essential. It is also a major part of the summer wardrobe. In winter, simple and plain shirts will also make winter wear less heavy. So, whether it's summer or winter, you can't miss some shirts in your wardrobe. Why not a Donda shirt. Our Donda Merch Store offers a full range of T-shirts for you. We offer a range of T-shirts that were sold by independent artists featuring a huge variety of original designs in sizes XS-5XL.
Donda hats: Donda are made for all Donda and Kanye West fans who want to show off their love for their favorite musician. Our hats come in a variety of colors and printed with logo. They are adjustable and fit most people.
Donda Accessories--- Bring Love to Everyone
Our Donda Merch Store provide stylish accessories for you. You don not worry its quality because they are made in a high-demand production, complex process, qualified quality inspection. They are durable and not easy to fade. Wear our accessories to make you shine in the crowd. Besides, it is also a good choice to give our accessories to friends, lovers and parents during festivals.
Donda Phone Cases--- Make your phone safe
Our store includes a variety of colored and printed phone cases with Album logo. Of course, you can choose your favorite pictures to print on your phone case. We offer customized products.
Hope You Choose a Satisfactory Product